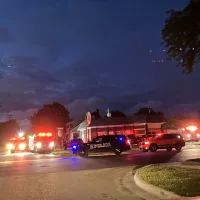 It was busy weekend for Port Huron Firefighters. A fire broke out early Saturday Morning inside the Unity of Blue Water Church in the 400 block of 17th Street. Speaking to WPHM, Port Huron Fire Department's Captain Kurt McFarland describes the extent of the damage was limited to the interior of the building. He says there wasn't a lot of exterior damage, with most of it consisting to smoke and water damage. No injuries have been reported and the cause of the blaze is still under investigation.
On Sunday, a downed electrical line is to blame for a fire at a home in the 1500 block of 13th Street.
According to the Port Huron Fire Department the fallen line energized the house including an underground SEMCO gas line. DTE deactivated power to nearby homes while fire crews dealt with the blaze. No one was home at the time of the incident and no injuries have been reported.