The Michael Harrison Wrap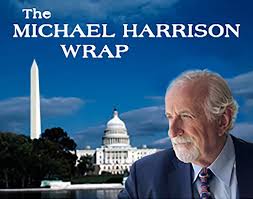 The Michael Harrison Wrap is a dynamic overview of the national conversation about the hottest issues and stories discussed that prior week on talk media (radio, TV, internet). Resourcing the research of broadcasting trade journal TALKERS magazine and hosted by radio industry icon Michael Harrison, the program features interviews, analysis and opinions from a variety of voices covering a diverse array of political and social ideologies.
What listeners will notice immediately when they hear The Michael Harrison Wrap, is the amount of preparation that goes into each and every episode. Combine that with the 'best in the business' talk radio hosts who contribute to the timely and topical news discussions, and you have an on air product that features a great group of broadcasters who bring their 'A' game for the audience to enjoy.