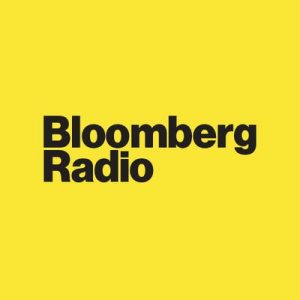 Powered by more than 2700 journalists and analysts in more than 120 countries, Bloomberg Radio's resources are unparalleled. Because the financial markets never sleep, Bloomberg follows them around the globe. Throughout the day, Bloomberg Radio delivers in-depth coverage of the financial markets coupled with insightful interviews with influential newsmakers, analysts, and company executives. Bloomberg Radio airs weekdays Noon to 3pm on WPHM, with market minutes and specialty reports throughout the day.
Peter Barnes is the co-anchor of Politics, Policy, Power and Law on Bloomberg Radio, broadcasting nationally weekdays at noon EST. Before joining Bloomberg in 2017, Peter served as the Senior Washington Correspondent for Fox Business Network. During his time there, Peter helped launch the network's morning show, Money for Breakfast, in 2007.  Peter is a graduate of Penn State and has an MBA from the Wharton School.
Before joining Bloomberg in 2015, Amy Morris was a radio reporter and anchor at many well-regarded radio stations, including WTOP, Federal News Radio, and WNEW-FM in Washington, D.C., and WILL-AM in Urbana, Illinois. Her body of work is recognized by several broadcasting accolades, including RTNDA's prestigious Edward R. Murrow award.
June Grasso, an Emmy-Award winning journalist, co-hosts Politics, Policy, Power and Law. Prior to joining Bloomberg, Grasso was an anchor at Court TV where she combined coverage of trials with her work as a legal analyst for the ABC Radio Network. She has a Masters Degree in Journalism from Columbia University, and she is a Phi Beta Kappa, summa cum laude, graduate of Wellesley College.
Michael Barr and Scott Soshnick follow the money in the world of sports, taking listeners inside decisions that power the multi-billion dollar industry. From media and technology to finance and real estate, leagues and teams across the globe have matured into far more than just back-page entertainment. The show explains the money behind the final score. Listen to Bloomberg's Business of Sports Saturdays at 7pm on WPHM.